Time synchronization display case
首页 > English > Engineering case > Time synchronization display case >
Xinjiang Urumchi Diwobao International Airport
Xinjiang Urumchi Diwobao International Airport
Publish Date:2016-11-29 16:19 Viewed times: 作者:admin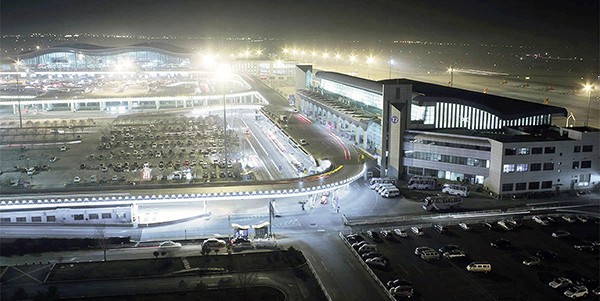 Urumchi Diwobao International Airport(IATA:URC;ICAO:ZWWW) was builded in 1939 . This airport is one of the most important airline of west Asia and Europe .
By the end of 2008,the international airport of Xinjiang was expanded which can make the airport meet the needs of people and express.
In July 2015, our company (SILIMIN) start offering STRS time synchronization sysytem in the airport . The project contains 2 set of SNTS service ; 65 sets of SLED parts; 148 sets of SLED2020.
Our company's techonology department staff has made a lot of effort on making a survey of the airport and has made a deep communication with the airport representative about the details .
After all the surveies finished ,our company has heped the airport in building a network time synchrnization sysytem and provide a stable time assurance.