Power environment monitoring system
Publish Date:2016-11-29 23:57 Viewed times: 作者:admin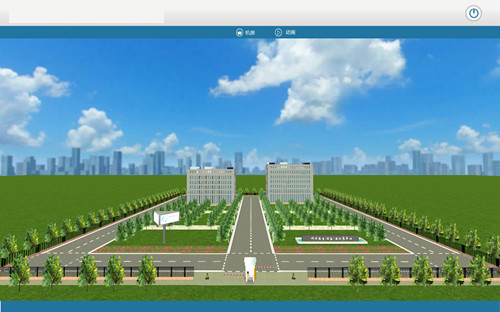 The environmental monitoring system of SLM1400 power will provide 365X24 uninterrupted remote monitoring and control of the overall scientific data center room, low-voltage power distribution, UPS generator and battery, precision / monomer air conditioning machine, temperature and humidity, smoke, fire, Water Leakage, access control, video dynamic environment and security equipment.
The running state and working parameters of environment monitoring system for real-time monitoring of each SLM1400 power system equipment, discover parts failure or abnormal parameters, immediately take multimedia animation, voice, telephone, etc. Short Message alarm mode, recording historical data and alarm events, provide intelligence expert advice and remote monitoring and management functions and WEB browsing, support 3D animation and 2D monitoring.

Major function
 power equipment monitoring: such as power distribution cabinet, switch, UPS, photoelectric system, wind power system, generator, battery etc.
 The computer room environmental monitoring: temperature, humidity, dust concentration, water immersion, air pressure, air conditioning system etc.
 The security system linkage system integration: access control system, when the detected illegal intrusion alarm system, automatic linkage.
 The Fire linkage System: such as the occurrence of smoke alarm, automatic fire linkage system, fire alarm, gas automatic fire extinguishing system, smoke control system, automatic sprinkler system etc..
 Real time monitoring - room IT equipment: by monitoring the computer network equipment and server, real-time understanding of computer network and server.
 The real-time alarm function, such as power failure, through sound and light alarm, telephone, SMS, e-mail and other means to inform room operation and maintenance personnel.
 Support WEB and APP released mobile phone real-time browsing function.
 3D - real simulation function, realize the operation and maintenance management of computer room of a three-dimensional, visualization.

3, technical characteristics
 It can also monitor different types of equipment brand.
Configure GPRS remote maintenance module, convenient and fast maintenance.
 Support WEB access, there is no need to install software, see through the IE browser input IP address, like web surfing as simple.
 Support 3D real monitoring, the highest price, to achieve the data center of the real show, the real implementation of a new generation of computer operation management platform is a three-dimensional visualization.
 Possess strong historical data and historical event storage function and report management function.
 Support the pop-up window, alarm, voice alarm, alarm, alarm messages, SMS alarm, telephone voice alarm.
 Support alarm switch linkage, such as: room temperature limit automatic temperature control, infrared automatic induction lights.

Support video alarm linkage, such as: computer automatic linkage video illegal intrusion and start the video.
System and database interface using the latest ODBC technology, so that the system from the fundamental constraints of the database, support for a variety of types of databases, such as SQL, SERVER MYSQL, ORACLE, etc..
 Support Windows XP/2003/2008 /SERVER 2003/SERVER 2008 WIN7/8 32/64 operating system.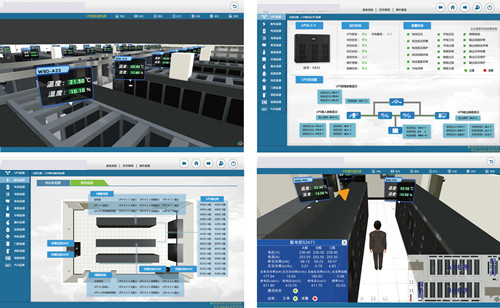 Application example: the comprehensive solution of dynamic loop monitoring in data center
The data center (Data Center) usually refers to the implementation of the data centralized information processing, storage, transmission, exchange and management in a physical space, usually contain computer equipment, server equipment, network equipment, communications equipment, storage equipment and other key equipment. Data center infrastructure (Data Center Infrastructure) is a key equipment and device to ensure that the data center can be a safe and reliable operation, stability and design basis for engineering configuration, also known as computer engineering (Facility Site Engineering), the construction of the data center project not only to provide security environment for the equipment operation management system in data center data and information security, but also to create a healthy environment for the staff.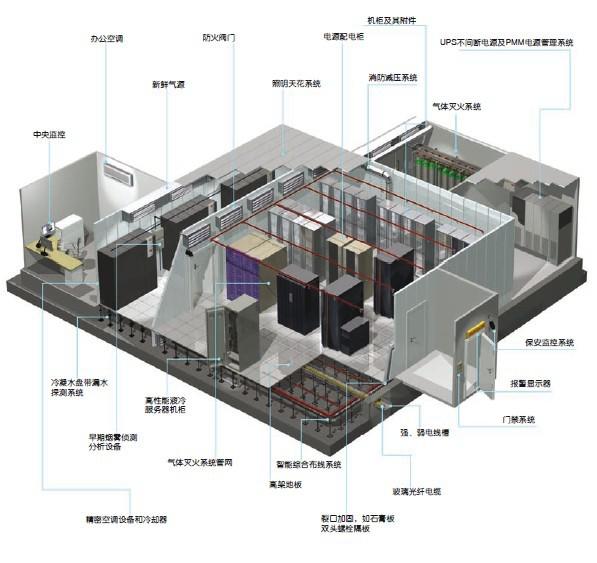 Dynamic environment monitoring system is mainly aimed at all kinds of communication equipment characteristics and work environment in the room, the room of the power supply, battery, UPS, generator, air conditioning equipment and intelligent and non intelligent temperature and humidity, smoke, and Water Leakage access environment to achieve "telemetry, remote control and remote regulating function.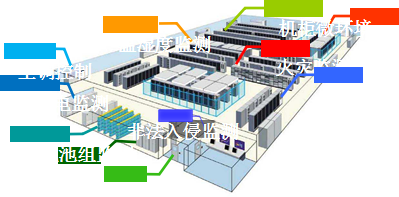 Air conditioning monitoring system
Temperature and humidity monitoring system
Distribution monitoring system
Lightning protection monitoring system
Water leak monitoring system
Fire control monitoring system
2、Network topology map