Safety evacuation and broadcasting system
Safety evacuation and broadcast system
Publish Date:2016-11-29 23:18 Viewed times: 作者:admin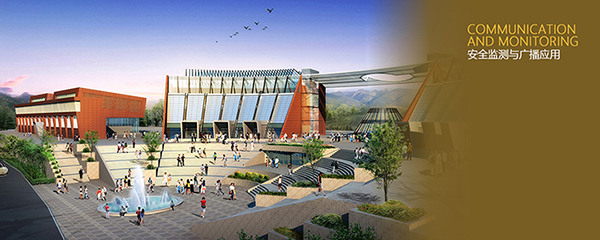 WIth the development of the society , the awareness of safety protection has been strengthen in recent years. To meet the needs of society ,our company developed a system of fire protection and information broadcasting.(called STFS).This product can support wireless CDMA、
GPRS、WIFI、network PTP/NTP and many other communication methods to get the time signal . One more advantage of this product is it can keep the high precision of
time when it is loosing time signal (±5ppm ±0.432sec./ day
). Another advantage is it can support adding earthquack monitoring part 、humidity monitoring part 、LED fire protction lighting part as what you needs.
The color of LED screen dispaly can be choosed in red 、green、 blue and yellow .You can add detail information in the LED screen as what you need.

The system of STRS (information broadcasting and fire protection ) has been widely used in government office 、power station 、traffic sysytem and school.